Tom Schuman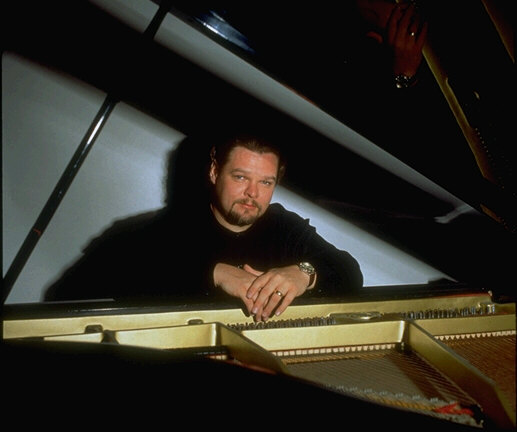 Buffalo native Tom Schuman started on the acoustic piano at age 8 when he began what was to be five years of serious classical study. By the age of thirteen, his interest in Jazz had surfaced and he spent the next two years studying Jazz theory. Tom showed great promise and he started working professionally as a Jazz pianist by the age of fifteen.
In 1975, Tom joined the Buffalo Jazz group Birthright which recorded two well received albums and toured Europe. When he returned to the Buffalo area, he worked with local Jazz bands as well as serving as the pianist for such visitors as vocalist Mark Murphy, trumpeter Sam Noto and guitarist Grant Green.
Although he was not a founding member, he played on Spryo Gyra's first album in 1977 was quickly hired to play in the touring group that resulted. Tom has held down the keyboard chair in Spyro Gyra ever since, releasing his own solo album on GRP Records in 1990, Extremities. This great album includes performances by Dave Weckl: Drums, Will Lee: Bass, Steve Love: Guitars, Terry Clarke: Drums , Eddie Gomez: Bass , Roger Squitero: Percussion, Jay Beckenstein: Soprano Saxophone, Bob Berg: Tenor Saxophone, and Jon Faddis: Trumpet.



Tom playing with Scott Ambush and Julio Fernandez somewhere in England
Photo courtesy of a fan